In a few weeks, I'm going to Hawaii. I'm taking my client's entire team. We will be boarding a plane and when we land, we will be adorned with flower leis! Honolulu will be the destination of their Tenth Annual Meeting. We will go to the Sheraton Hotel on Waikiki Beach. We will wear tacky Hawaiian shirts, snack on macadamia nuts and after the meeting, we will sip Mai Tai's at the Tiki Bar….I can't wait!
Would you like to come along?
You see, this is the script I prepared for the Introduction of the meeting, planned at the end of September, after the team signs into Zoom from his/her office (home or otherwise).
Yes, it will take some imagination. Kids have no trouble using their imaginations every day to make art, express themselves through play, and come up with creative solutions to problems. But for many adults, this ability gets lost some point in the process of growing up. Here is an opportunity to recapture our childhood. And since we all could use a little distraction at the moment, why not have some fun and "go" to Hawaii?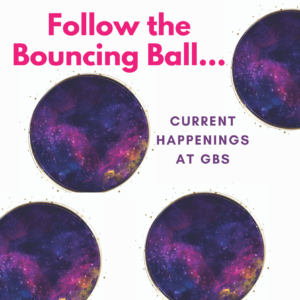 So, how can you increase your teams engagement in your next virtual meeting or gathering?
Give these ideas a try:
1. Pick a Theme
Hollywood Oscars, Mardi Gras/Carnival, Seaside Party, 70's disco, 80's retro, 90's pop, Wild West – I could go on & on! Whether it's an event like Octoberfest for this upcoming Fall or more travel related like "Viva Las Vegas", give your attendees a theme to imagine.
2. Use the "Power of Play"
Adults can benefit from playtime, too! Even if a game doesn't require physical activity, play boosts mental and social skills just by participating. When you bring attendees back from a break, get things going with a fun game like Kahoot!, Jackbox Games or a Scavenger Hunt. If the game you are playing doesn't have a single "winner", award prizes for getting into the fun – like, who showed up in his/her tacky Hawaiian shirt or as a coiffed Elvis.
3. Send a "goodie bag" to everyone before the meeting
Base it on the theme. For example, for the Hawaiian theme, the team's bag will include flower leis, macadamia nuts, kettle potato chips and yes, an individual serving of a Mai Tai. Oriental Trading and Amazon were my go-to shopping sites- and the local liquor store, of course! You may need to mail some packages, but who wouldn't love to receive a fun package in the mail or on their desk?
4. Party! Conclude with some well-needed, social time
In years' past, we ended these meetings socializing all together along with a visit from the wood-fired pizza truck and a few beers. Use Zoom's breakout room function to bring down the size of the group to 5 or 6 and give each room a fun name – like The Tiki Bar or Pool Bar if you are "in Hawaii" or The Bellagio, Wynn if you are "in Las Vegas". Suggest a topic or ice breaker question for each room. For example, "The Wine Room" where the topic of discussion would be about your favorite wines or "Binge Watchers", "Book Lovers". You see where I'm going here.
Stretching our imagination is healthy for our minds and the theme accompanied by a few games, goodies and socializing will hopefully bring some levity and FUN to these otherwise challenging times.
If you need help planning your next meeting, call me!
What's your favorite quote about Imagination?